Money Managers
Successfully grow your business with advanced tools and support from Blackwell Global
Blackwell Global Money Manager (MM) programme allows fund managers and asset managers to focus on trading strategies while having their administrative needs taken care of. Be it quick client on-boarding to trade allocation, back-office support and liquidity solutions, Blackwell Global has it covered.


Money Managers (MMs) can take advantage of our client-friendly fee structure, powerful trading platforms and competitive prices. In addition, with Blackwell Global's fully customisable approach, each MM will get the best package to complement with their trading strategies.







Multiple-Account Trading Platforms


MMs have the choice of Blackwell Trader MT4 MultiTerminal and Multi-Account Manager platforms with different features and functionalities. They can also set-up and nominate them in different currencies to suit their trading requirements.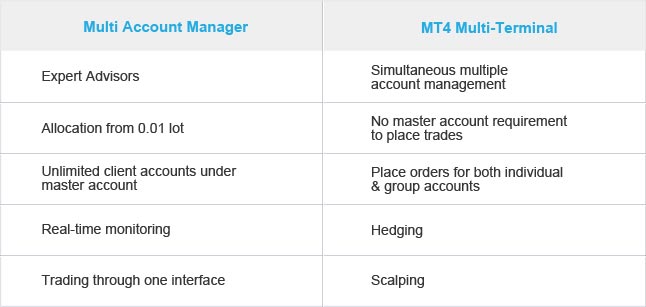 Read more about Advanced Platforms








WHY PARTNER WITH US

Form successfully submitted to Blackwell Global
Thank you for contacting Blackwell Global. We will respond to you as soon as possible.
Factsheet Request Form
DISCOVER A WORLD OF POSSIBILITIES.
UNLOCK YOUR BUSINESS POTENTIAL.
Get the Partnership Factsheet delivered straight to your inbox simply by selecting the programme of your interest and providing your e-mail.